Name : Ryo Mizuhara
Age : 17
Year : Junior
Appearance :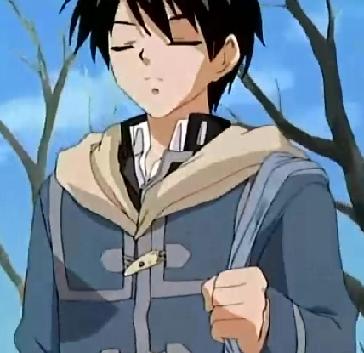 Personality : Ryo had always been a normal, caring and loving student, especially for his sister Akane. He is not a popular guy but he had many close friends. His only fear and concern is his sister since the incident 3 years ago. He may look like a shady person in this new school, but he's actually a caring friend.
History : After the death of his parents 3 years ago, he had always been looking after his beloved sister Akane. He was an outstanding student but nothing concerns him once his sister has been hurt. This was also the reason why he transfered schools as he disabled a student and wounded many others who were bullying his sister. No one knows this except his two closest friends.
Hobbies: Ryo is always lost in deep thoughts when he has nothing to do. Next to it is building models of his preference.
Ability : Ryo had a good atheletic life. He was not the best but good in basketball, football and some fighting skills. He was also the top-scorer in National Long-distance Marksman Championship.